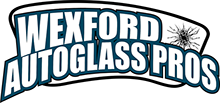 GLASS REPLACEMENT SERVICES
We do it right the 1st time!
Wexford Autoglass Pros
Casey Davis, Owner
3000 Village Run Road
Unit 103-108
Wexford, PA 15090
412-226-5007
FIVE REASONS WHY YOU SHOULD CALL
WEXFORD Autoglass Pros
There are several companies that claim to provide windshield repair and auto glass replacement services in Butler, Pennsylvania. Before you call them, take a look at five reasons why Wexford Autoglass Pros is your BEST choice for all your auto glass needs in north Texas.
Ready to get your windshield or auto glass replaced? Give us a call today for a no-obligation estimate!
Wexford Autoglass Pros - 3000 Village Run Rd., Unit 103-108, Wexford, PA 15090